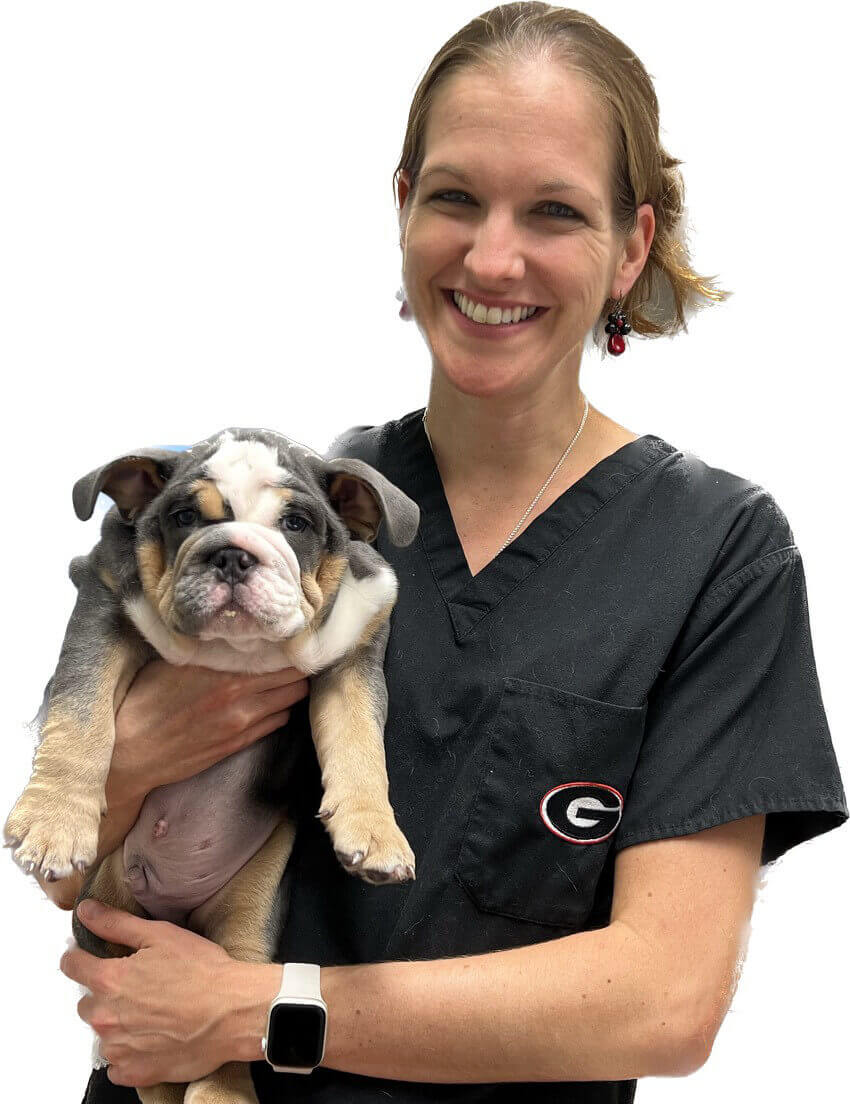 Dr. Jaclyn Bruce
Dr. Bruce grew up in South Carolina and moved to Georgia to attend the University of Georgia, where she earned her bachelor's degree and her Doctorate of Veterinary Medicine. She completed a one-year internship in small animal medicine and surgery at Blue Pearl Veterinary Specialists in Tampa. She then moved to the Florida Keys to work for a few years before returning to the Tampa area. She has enjoyed working as a general practitioner for years, caring for dogs, cats, and many exotic patients. Her main interests are internal medicine and exotic pet medicine. She is also Fear Free Certified.
Dr. Bruce has recently changed to providing urgent care and is excited about working with companion animals in the community during their times of need. She shares her home with her husband, a rambunctious pit bull, two snakes, three tortoises, and a fluffy rabbit.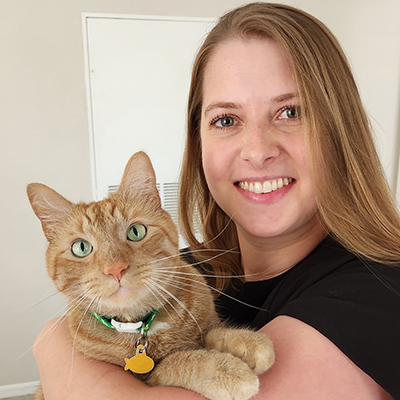 Cady
Cady has worked in the veterinary field for five years and loves the variety of patients that we see. She is one of the skilled technicians who will be taking care of you and your pets. In addition to two humans, she shares her home with Oliver, the most adorable orange tabby you'll ever meet! We are waiting to see if she wins and gets a bearded dragon or if she gives into her son who wants an axolotl.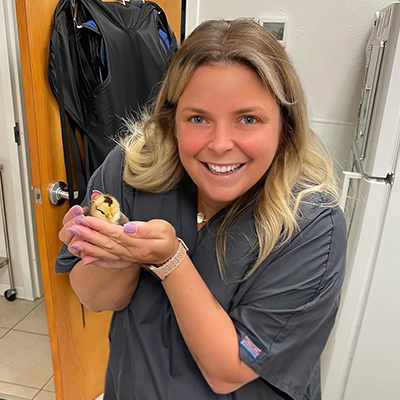 Kaitlin
CVT
Kaitlin comes to us with 10 years of experience as a certified veterinary technician. While she loves dogs and cats, reptiles are quickly becoming her favorites! You'll find this Florida native enjoying the sun and water with her two adorable daughters in her free time . . . if they are not at Disney World!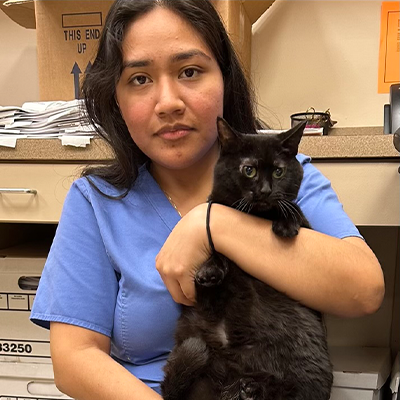 Alicia
Alicia is a technician that comes to us with a wide variety of experience. She enjoys working in the veterinary field and can't imagine doing anything else. When not at work, you will find her spending time with her family and many fur babies.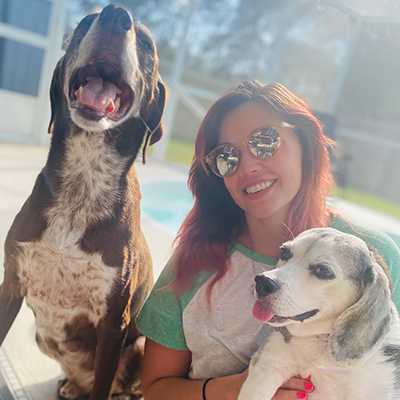 Kelli
CVT
Kelli has worked as a certified veterinary technician since graduating from the Vet Tech Institute in Pittsburgh, PA, in 2012. She has worked in both general practice and shelter animal medicine. Kelli is also a freelance photographer and has a Bachelor of Science degree in Journalism from Ball State University. Go Cards!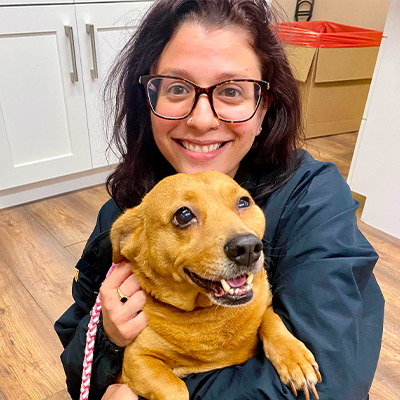 Alexa
Alexa is one of the friendly faces who will greet you when you come in. She has worked as a customer service representative in veterinary medicine for several years and loves seeing the variety of pets that come through our doors. She shares her home with two rambunctious pitties and enjoys the outdoors at her home in Clearwater.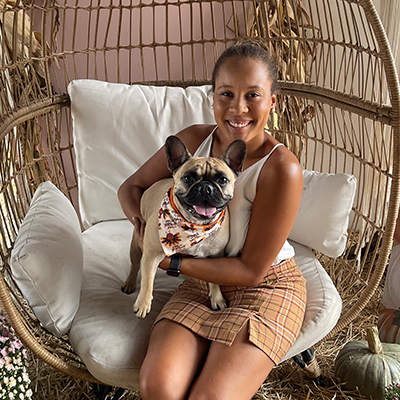 Imani
Imani graduated from SPC with a degree in education. But her love of veterinary medicine keeps her coming back to the clinic where she feeds her passion for working with animals when she is not at the elementary school. She has been working in veterinary medicine since high school and is trained as both a receptionist and technician assistant. She is the proud mom of the two cutest Frenchies you will ever meet!